Look at ALL these fantastic feedbags we got!  Thank you so much Abby for calling us about them.  The guys had a great time sorting them by ranch animal, and counting.  96 if you can believe it.  Whooo hooo, we got them trimmed up on the spot.  Spent yesterday and today rinsing and re-rinsing, with deep scrubs inside & out tomorrow.  What a fun dirty-job =)   Can't wait to transform these into bags.  Less waste at the dump because they went straight from the barn to us.  AND when they get used instead of plastic bags at the store.  Win Win!!!!  
(Multiple pics below...)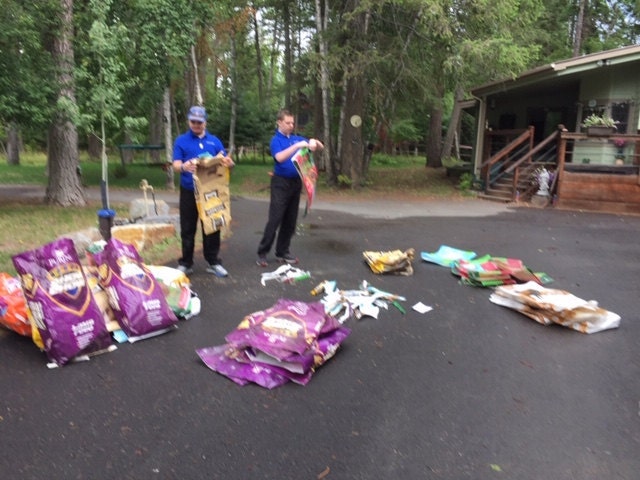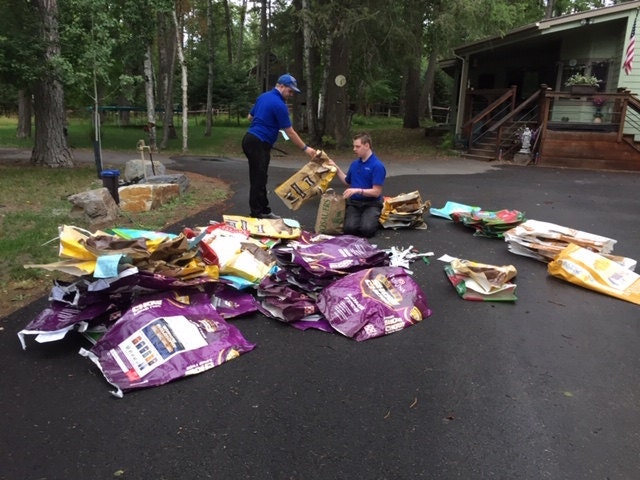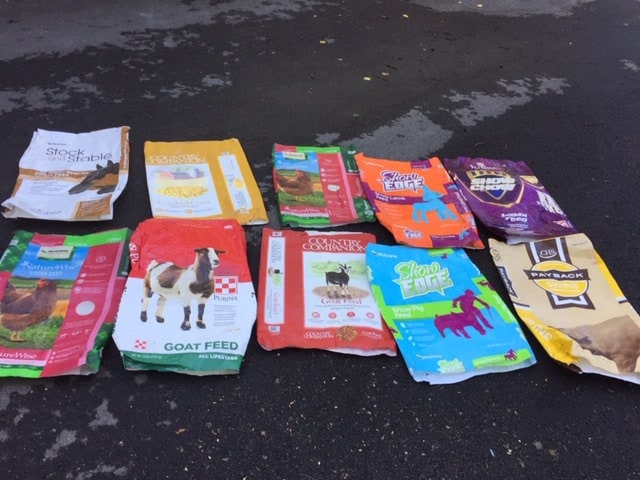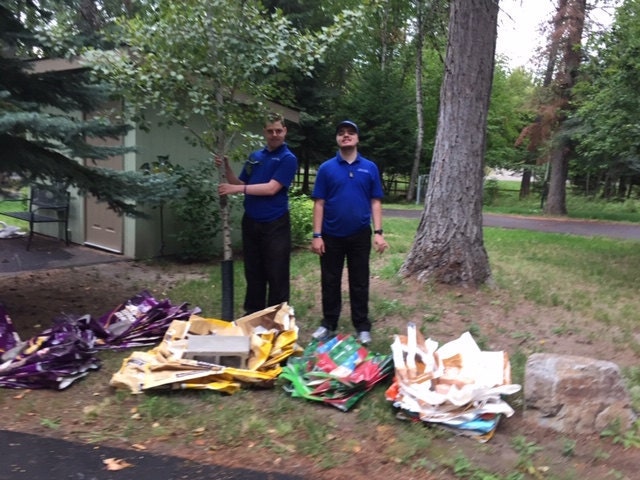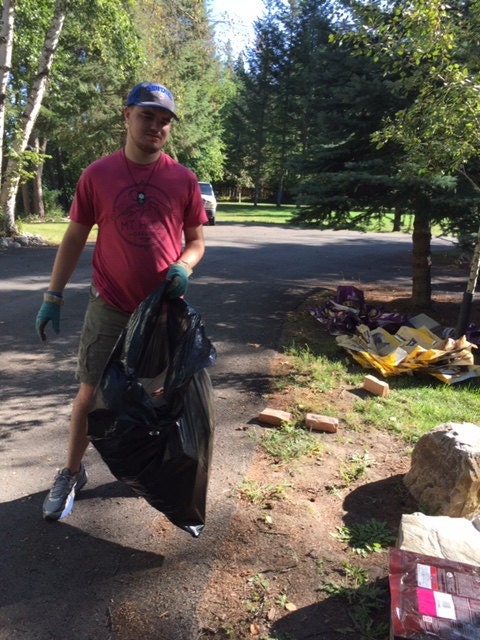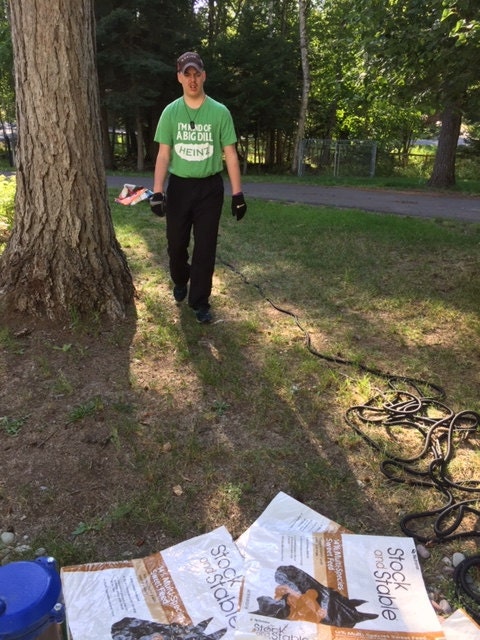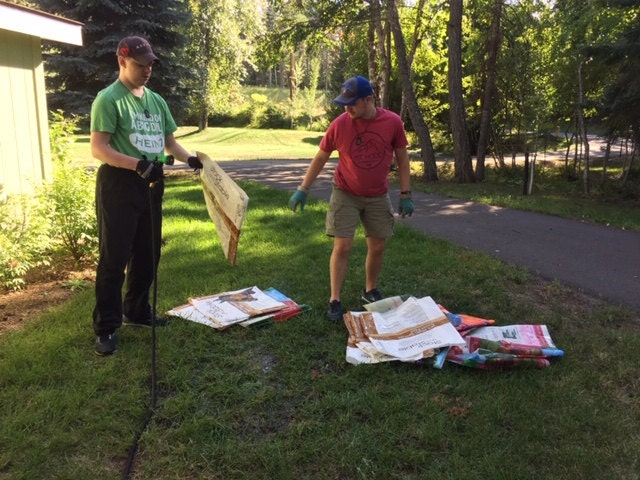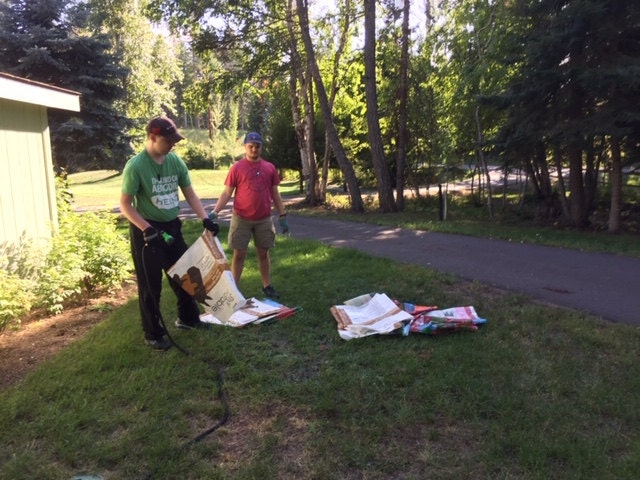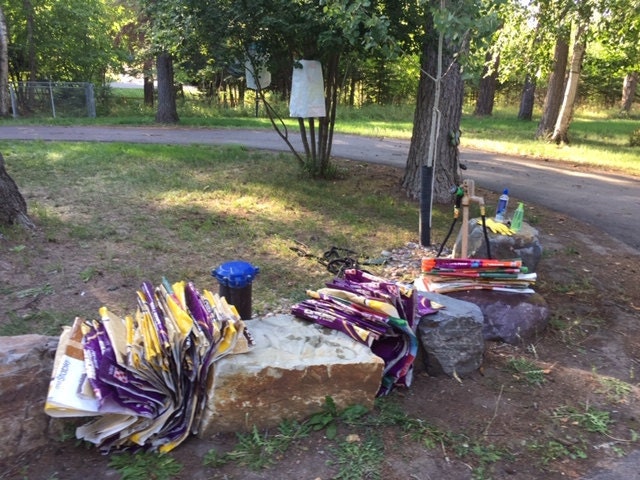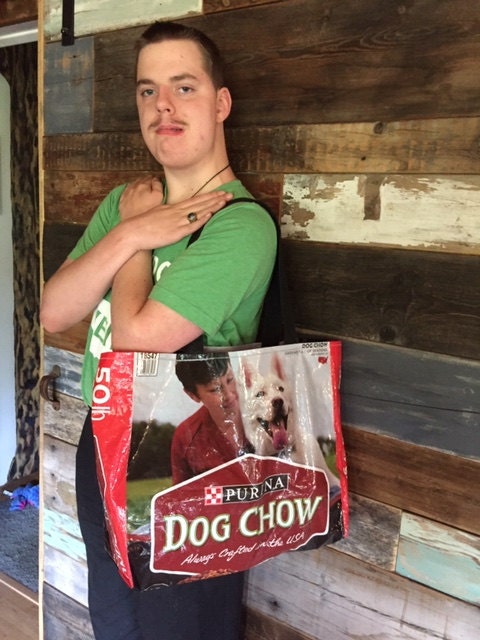 Just finished this one for big brother Cody, with a special bag we already had =)   We re-purposed camera straps especially just for him, that also have small clips on them inside so he can hang his keys inside the bag.  Will be great for riding his bicycle to the store, in the urban environment where he lives.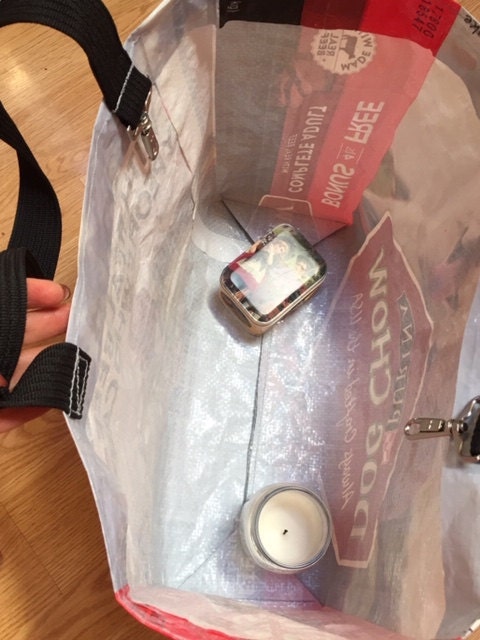 Curt said we needed something in it for the picture.  Hence, the random candle and box of sewing clips =)